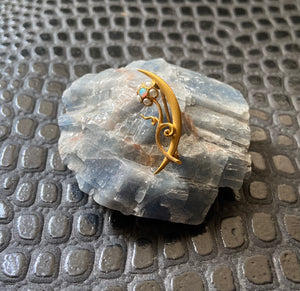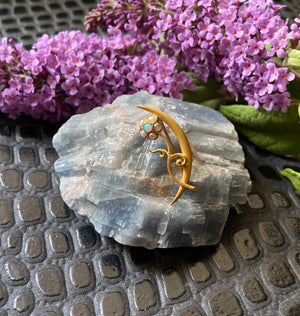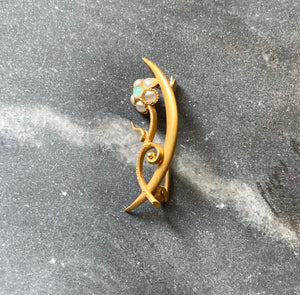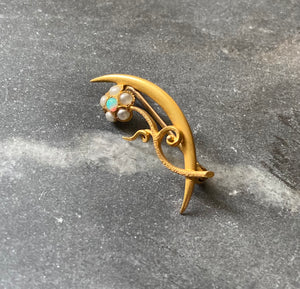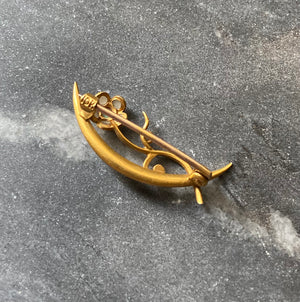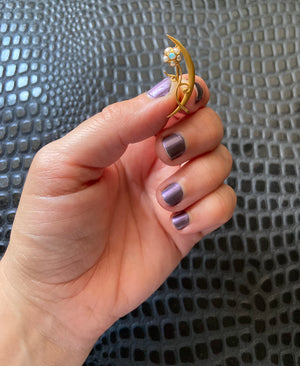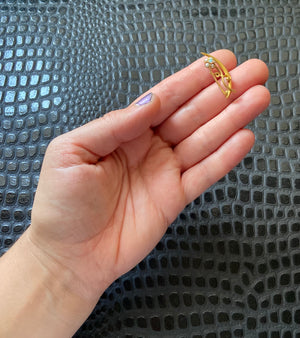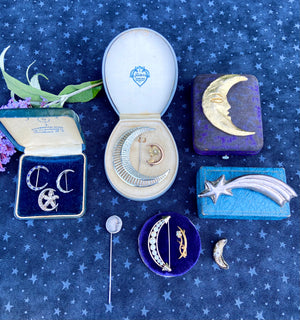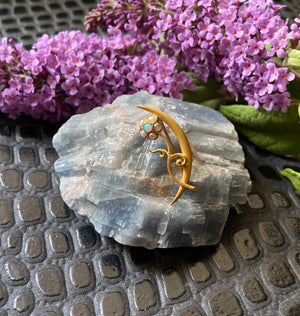 Antique Edwardian 10k gold opal moon brooch
Antique Edwardian 10k Gold Opal Crescent Moon Brooch Pin
This antique 10k gold crescent moon brooch is a celestial beauty! It's delicate with a flower in the center set with seed pearls and a central opal stone. The backs of the stone settings are open. It has a c-style clasp which is stamped 10k. I believe it was made sometime during the Edwardian era.
It measures just shy of 1.25" tall and .5" across.
This beauty was unearthed at an estate sale in Portland, Oregon.