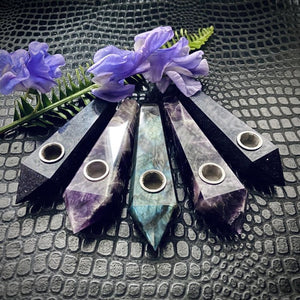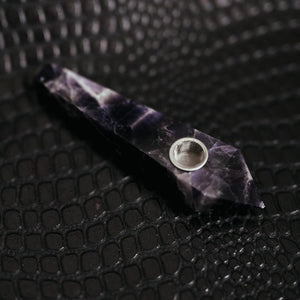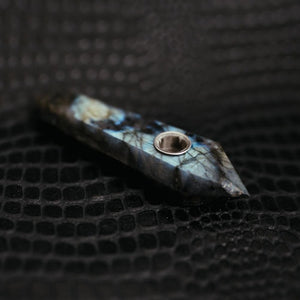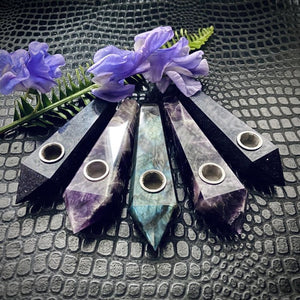 Crystal pipe
Crystal Weed Pipe in Amethyst, Labradorite or Blue Goldstone
Smoke in style with this real crystal pipe! Available in Amethyst, Labradorite, Blue Goldstone. Each pipe comes with 3 mesh filters & a small brush for cleaning. 
Amethyst is believed to balance mood and relieve stress.
Labradorite is believed to strengthen intuition and increases motivation.
Blue Goldstone (synthetically created with copper) is believed to promote confidence and positivity.
Since these are natural crystals slight variations should be expected in color, pattern and size. 
This is a brand new item & Imported.
Amethyst pipes measure approx. 4.5" long
Labradorite pipes measure approx. 4.25" long
Blue Goldstone pipes measure approx. 4" long