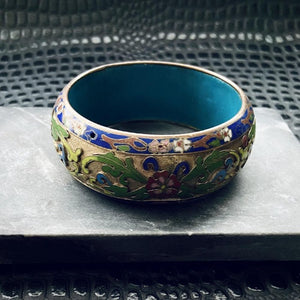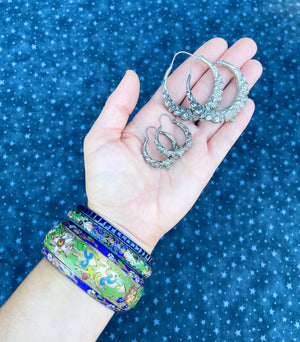 Antique enamel floral bangle
Antique Enamel Chinese Export Statement Bracelet
A beautiful and colorful wide antique Chinese enamel bangle. The inside is a vibrant aqua and the outside has a floral motif in shades of dark blue, green, lime, pink, red, white and brown. 
Condition: the enamel is in great condition for its age save for three small spots that are hardly notiecable. 
The bracelet opening is slightly over 2.5". The bracelet measures approx. 1.25" wide.