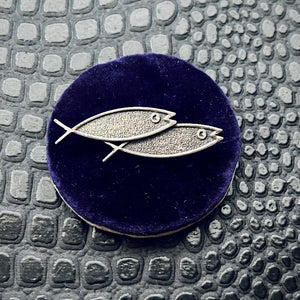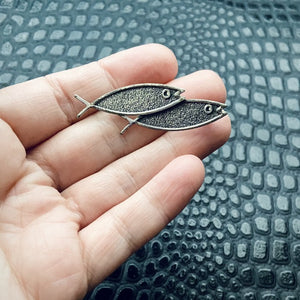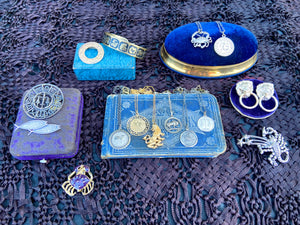 Vintage silver pisces brooch
Vintage silver double fish brooch pisces zodiac jewelry
This sweet vintage silver pin features two side by side fish, the classic symbol for people born under the zodiac sign of pisces. Their bodies have a nice textured design which adds interest to the piece. The back is marked Beau sterling.
It measures just over 1.75" and .5" across. 
This gem was found at a flea market while treasure hunting on the East Coast.
Pisces are born between Feb 19- March 20.